Mariella's restaurant at capaia
Once upon a time, in 1997, shortly after I discovered my love for Africa, my enthusiasm for the continent developed into a steady relationship at the Cape of Good Hope where I found the farm of my dreams. It was the former De Hoop wheat farm which stole my heart we planted vines on well rested soil, where vines had never grown before, and my vision had become a reality. Capaia Wine estate was finally my own. My wish was to restore the old farmhouse to its original style, which had fallen into a state of dilapidation. A gem of Victorian architecture whose predecessor on that site dates back to the year 1725 was restored. We then decided at the beginning of 2013 that a restaurant named after the dearest person in my life, my one and only daughter Mariella, would be opened. The beautiful building, which has kept its original Victorian features, has been transformed into an elegant restaurant with state of the art kitchen equipment where we strive to produce food that is of the highest quality along with our wines, which truly represent our believe of "Wine Above All" and only producing wine of excellence. Mariella's brings you only the very best in what I strive for and it is with great pride that my dream is alive and on its way to new beginnings.
Come and relax with family and friends and enjoy mouth-watering food at Mariella's overlooking the beautiful rolling hills of the Swartland. Your children can play on the lawn and jungle gym while you sit back and unwind on the deck. The menu, prepared by Head Chef Brendan du Preez, is simple and unpretentious, yet sophisticated, and offers both lunch and dinner.
Besides enjoying the range of fine wines Capaia has to offer, visitors can enjoy a cellar tour which takes you through the history and development of Capaia since 1997. The winery hosts the biggest collection of casks in the southern hemisphere, including the maturation room, bottling and labelling, and high-tech storage room. This captivating insight will give you an understanding on how and why Capaia wines are unique in taste and quality.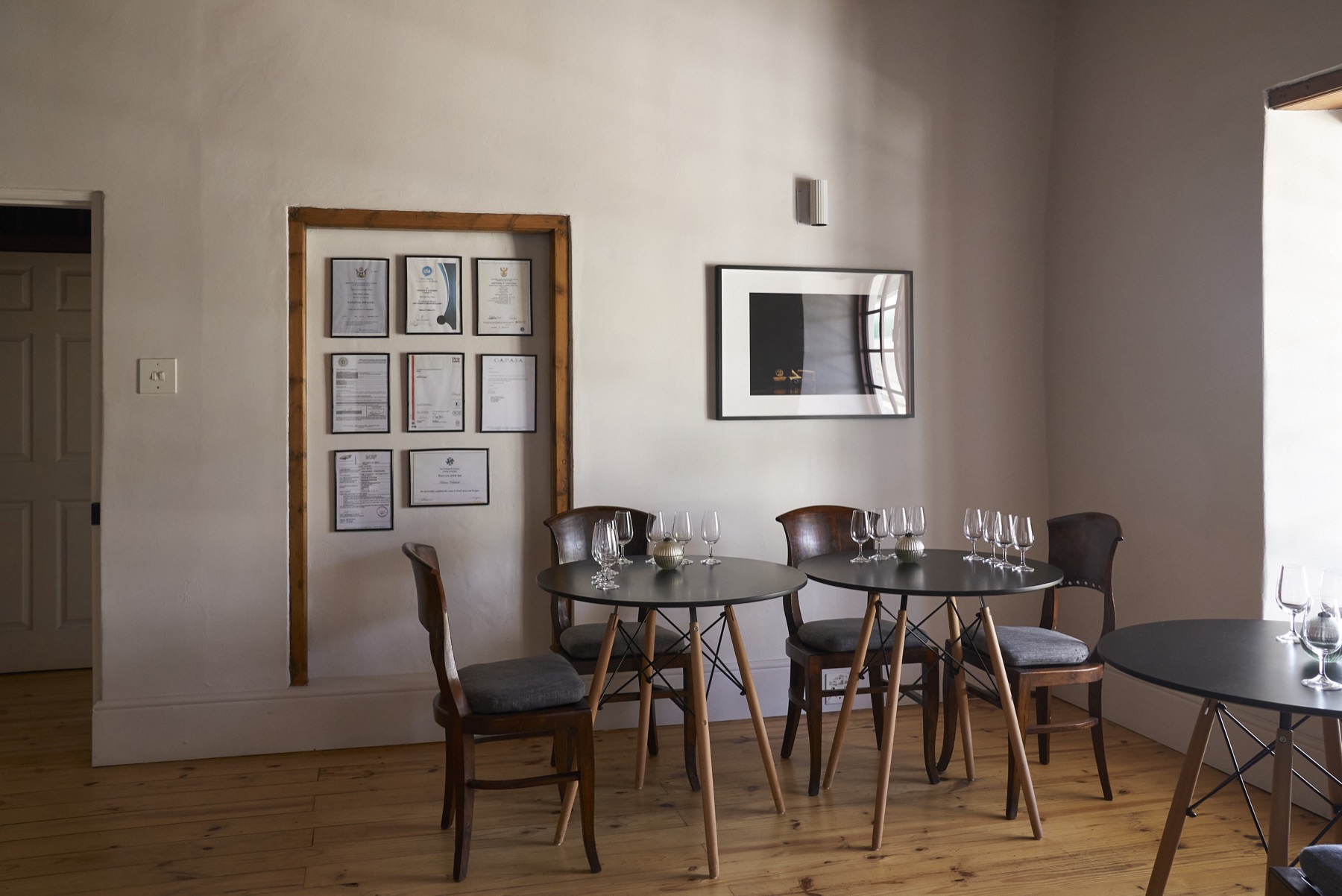 » I would like to compliment everyone involved at this wonderful, relaxing restaurant. The food and service warrants a 10/10... it is always fantastic «
» Superb food, excellent presentation and professional service. Starters, main and desert were all fantastic. «
» Such a hidden Gem ... Quality of food and drink amazing and really couldn't recommend Mariella's enough. IT's A MUST «
Culinary curiosity hit this Head Chef at an early age. Since high school Brendan loved watching food programmes and wanted to experience the rush of the kitchen himself. While he was still studying culinary arts, his paths crossed with Mariella's when he completed his practical. The head chef at the time saw the potential in him and not too long after he completed his studies, he started at Mariella's as a pastry chef, then sous chef and now head of the kitchen. He wants to continue to excel in their cuisine goals and enhance the culinary experience for visitors.
James' journey began in the Eastern Cape and brought him to Capaia at the beginning of 2019. Since then he's been managing the restaurant and presents wine tastings for various occasions. He continues to improve his skills through sommelier course training.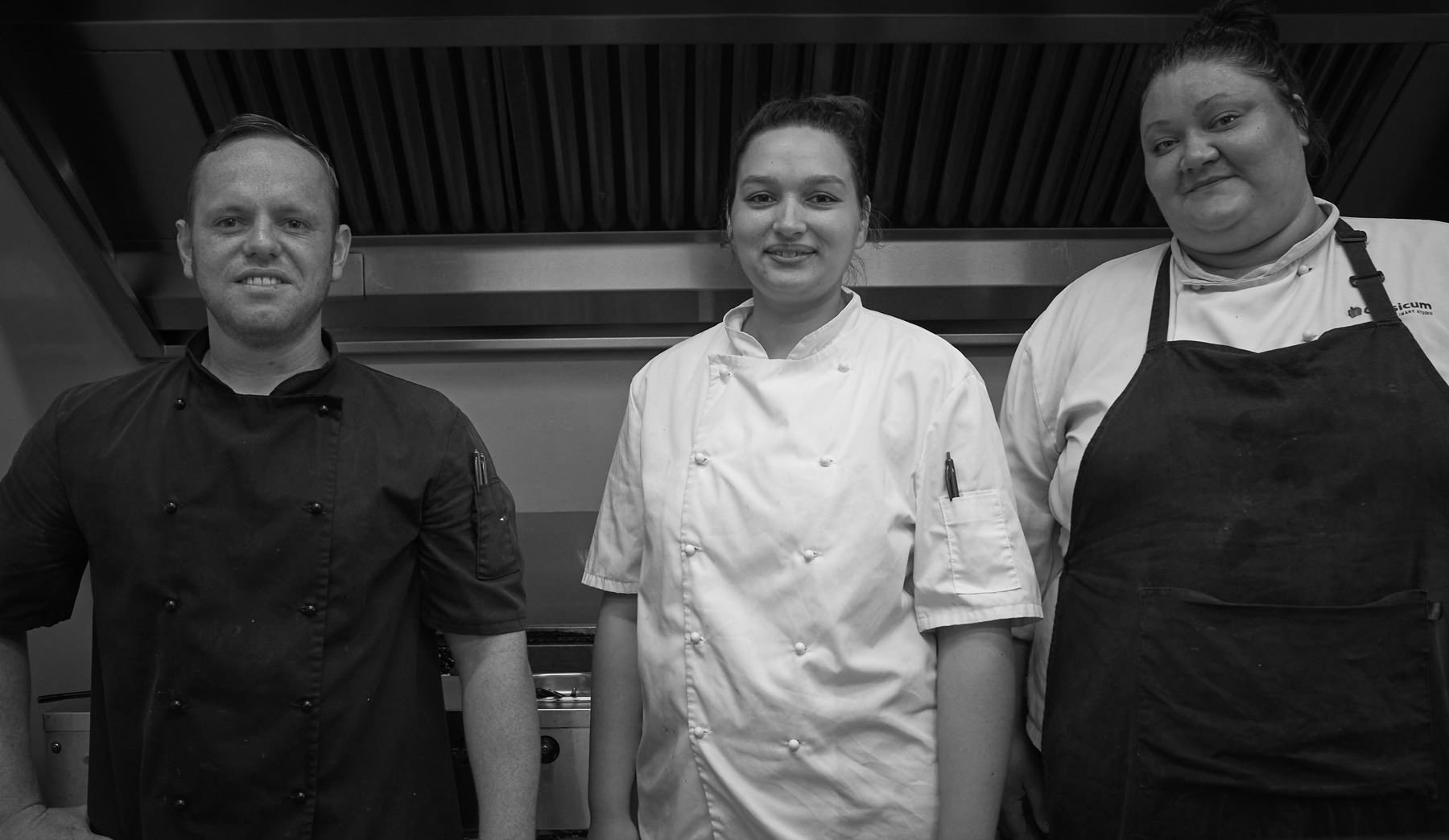 Brendan du Preez – Head Chef
Katrien Volschenk – Sous Chef
Cerise Petersen – Commis Chef
Wednesday *
11:00 - 15:00
Public Holidays
11:00 - 15:00