The Capaia Winery was created in 1997 from practically nothing, in what was then an "oenologically undeveloped" region. On the site of a former wheat farm, and after in- depth soil analysis, Alexander Baron von Essen and his wife Ingrid Baroness von Essen, together with the best winemakers in the world, began to build Capaia. And so, on these unique and uncontaminated soils, surrounded by spectacular nature, a winery was born that today produces some of the best wines in South Africa. Some wine connois- seurs even claim: the best wines in the world. We are delighted by this – and we hope that after a glass (or two) you'll agree. Where the Capaia winery now stands was formerly a wheat farm, before Alexander Baron von Essen and his wife Ingrid Baroness von Essen recognised the great viticultural potential of the land in 1997. Together with the then-owner of the Tuscan winery Ornellaia and his winemaker Tibor Gál, they realised their vision of a completely new winery on three slate hills in South Africa's prime location, inspired by Ornellaia's viticulture. 2003 celebrated the first harvest of Capaia and to make this even more memorable, we received Wine Magazine's 5 star award for this maiden vintage. Capaia is located in the relatively young wine growing region of Philadelphia, about 30 km from Cape Town, and was declared an estate in 2005 based on the château principle. Capaia's terrain covers more than 140 hectares and stretches across the northeast flank of Olifantskop. Today, the estate is run by second-generation Mariella Baroness von Essen and her son Nick, and is managed on site by General Manager Bernabé Strydom. One of the most innovative vineyard owners and winemakers of our time is also a partner: Comte Stephan von Neipperg, whose entire family has been cultivating wine of the highest calibre for 850 years – and not just in the Bordeaux growing region. In addition to Capaia's sensational wines, you can enjoy one of the most beautiful views in the entire region: over picturesque hills and the Atlantic Ocean to Table Mountain. Here is the perfect interplay of wine, nature and cuisine. A place where there is plenty to eat and drink – but never too much to see.
Capaia previously functioned as a wheat farm, offering well-rested soil in which vines had never previously been grown. Three slaty hills form a suntrap sheltered by the Koeberg hill, offering unobstructed views of Table Mountain. The southerly trade wind from the Arctic, provides good aeration, whilst its unique proximity to the ocean guarantees a temperate climate. The terroir and aspects (North, East, South, West facing) gives further dimension and more distinction to the grapes growing on the estate. The topography of the vineyards ranges from ground level to 260 meters in elevation, spread out over three terraced north-facing slopes. Being south of the equator, the north-facing side receives excellent sun, with the vines enjoying insulation at 180⁰ from sunrise until sunset. With the Atlantic Ocean just 10km away, variation in temperature is limited and precipitation at 400 mm. The soil is bright slate containing some loam, which dates back to the middle ages of geological history, the Triassic period. Fossils of prehistoric animals can be found here, as well as volcanic rock in more recent discoveries. Detailed soil analysis conducted by New-Zealand researchers revealed an abundance of minerals and good water-storage properties. Capaia's terrain comprises 140 hectares, of which 60 hectares are under vine. The grape varieties are a 20/80 division between white (Sauvignon Blanc) and red (Cabernet Sauvignon, Merlot, Cabernet Franc, Petit Verdot & Shiraz).
In accordance with the château principle, our wines are pressed exclusively from grapes grown on Capaia territory. With Capaia having its own bottling and labelling facilities, it completes the circle of our well-rounded estate.
The heart of Capaia is the winery where all red wines are fermented in oak fermenters, in the form of 56 French-oak fermentation tanks, each with a capacity of 5,200 L and 8,400 L respectively, making it the largest wood-based fermentation plant for private cellars in the world! They come equipped with temperature regulation, manufactured by Tonnellerie Taransaud in Cognac. With the unloading station located at the winery's highest point, all juices are entirely gravity-fed, a technique that has proven to facilitate outstanding wines. The use of the French oak fermenters contributes significantly to the quality of the wine. The difference between using wood and steel in fermentation is noticeable. With wood there is oxygen exchange during the fermentation process and the wood flavour is immediately brought to the juice from an early stage.
As a general rule, red-wine grapes will be left for fermentation on skins for a period of 25 to 30 days, whilst our Sauvignon Blanc is matured exclusively in stainless-steel tanks. For the maturing of red wines, a vat cellar with 1,500 barriques (225L) is available, also supplied by Taransaud.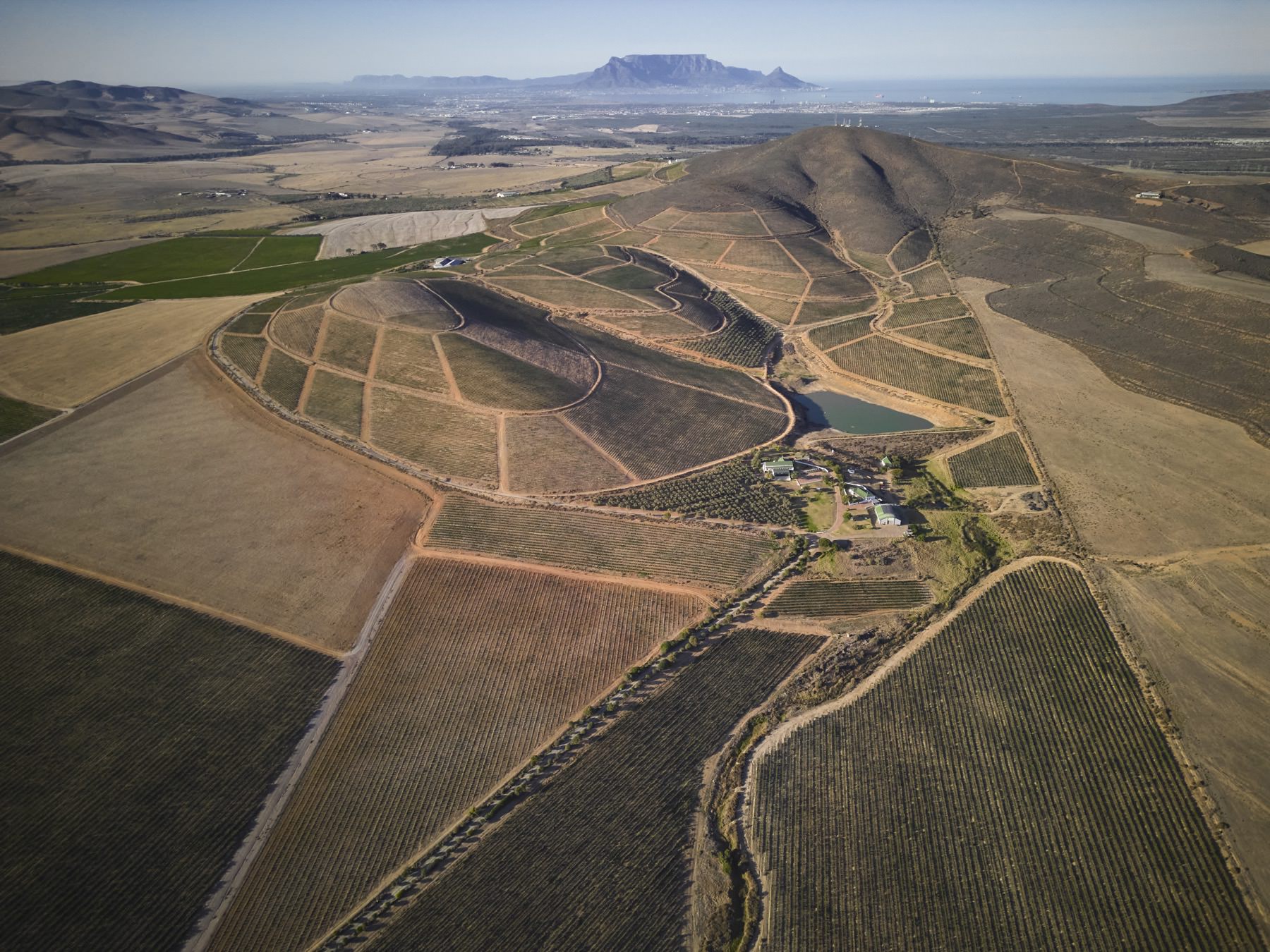 On 9 June 2017, Capaia Wines signed a 10-year Biodiversity Agreement with CapeNature establishing a 34.5 ha conservation area, namely the Capaia Wines Conservation Area (CWCA). The CWCA was identified as an area with high conservation value: Containing critically endangered Swartland Shale Renosterveld which is of local, national and international significance. The potential loss of this habitat would be permanent and irrevocable and likely result in the extinction of some species and inability to attain conservation targets. The Renosterveld remnant on the property is key for maintaining ecological connectivity to the greater Koeberg cluster and Vissershok Corridor. The CWCA is in need of long-term protection and management for the maintenance of the biodiversity found thereon.
The CWCA will be an ecologically functional, green open space that protects the indigenous fauna and flora while also creating a safe space for the enjoyment and recreational benefits of the natural environment. This will be achieved by ensuring that all activities and operations within the protected area are environmentally responsible and don't impact the natural processes within the protected area.
» CAPAIA IS A PLACE WHERE YOU CAN EAT & DRINK YOUR FILL, BUT NEVER SEE YOUR FILL. «
Mariella & Nick von essen
Mariella took over Capaia Wine Estate with her son, Nick, after the loss of her mother, Ingrid. Mariella has been committed to improving and expanding Capaia and investing in various renewable energy sources and advanced equipment to contribute to the top status Capaia has in the South African wine industry. Mariella and Nick are both from Germany and visit Capaia on a regular basis.
general manager / Cellar Master
In 1997, Bernabé kick-started his career in the wine industry at Nuy Wine Cellars between Worcester and Robertson. Afterwards he entered the Golden Triangle in Stellenbosch and eventually moved to Capaia as a Cellar Master/General Manager. In his early years at Capaia, he completed a harvesting season in Saint- Émilion in France where he enriched his knowledge and capabilities in old world style wine. For the past 17 years, Bernabé has been part of the Capaia family. Over the years Capaia has received numerous awards and international recognition for its wines.
Winemaking is in Stephan's blood, as his family has been making wine for over 600 years. His knowledge of old world winemaking techniques is unsurpassed. Currently he resides in the south of France in Saint-Émilion and owns chateaus of which Canon la Gaffeliere and La Mondotte are the most popular. As a partner, his knowledge and expertise have been mirrored in Capaia's wines with its old world wine making processes, quality, and terroir.
Derrick Steyn
Viticulturist
MarIna van schalkwyk
Accountant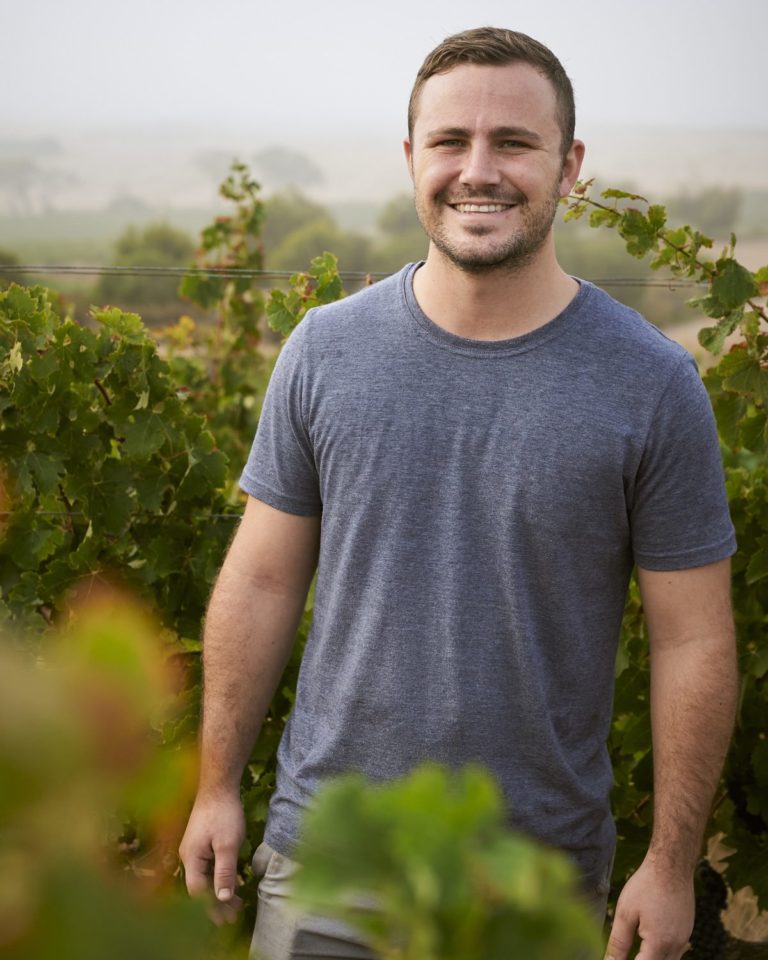 Albert Burger
Assistant Winemaker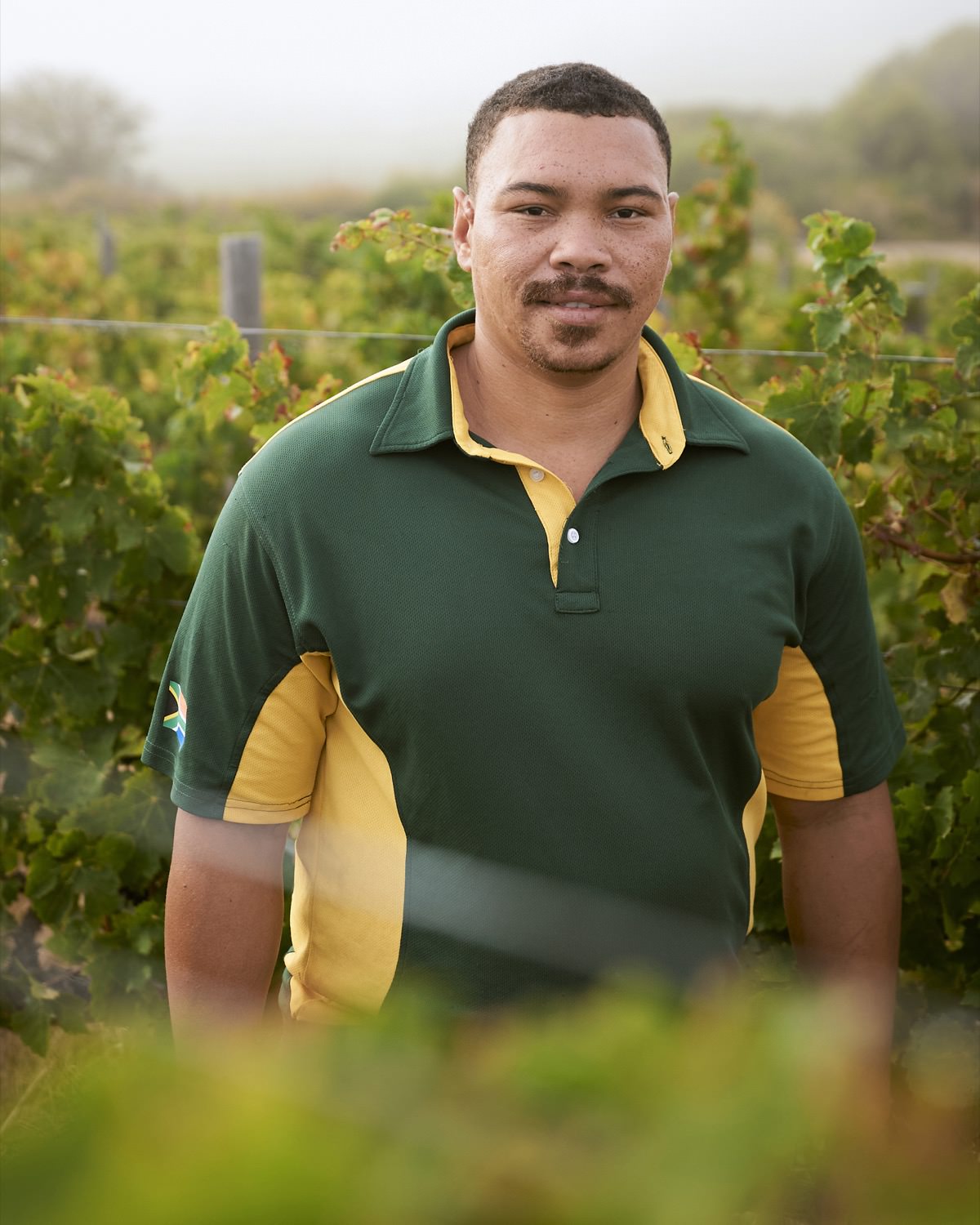 Alvino van Wyk
Cellar Foreman